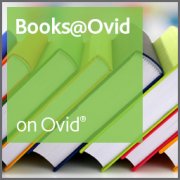 Lippincott Williams & Wilkins Pharmacology Book Collection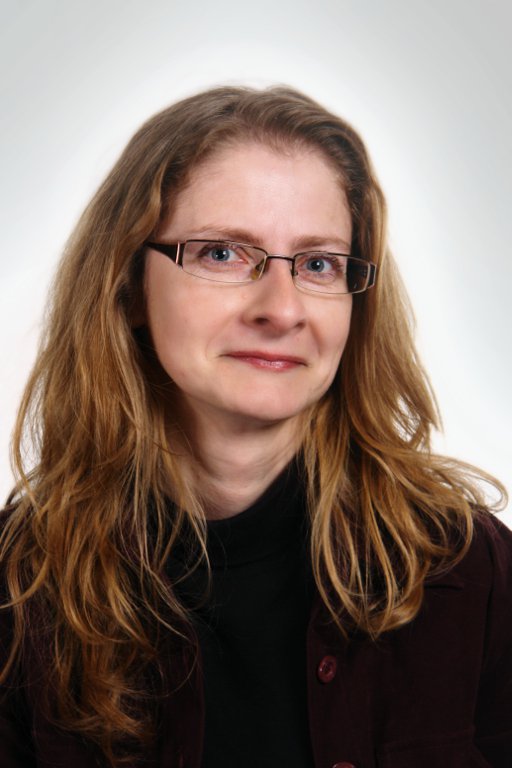 Chcete vedieť viac?
Píšte a volajte, Miriam Suchoňová má odpovede na všetky vaše otázky.
Popis produktu
Kolekce 130 těžiskových knih pro farmakologii (2020/8) od LWW přináší informace o lékové problematice, vlastnostech, použití léčiv, ale i o mnoha druzích nemocí. Obsahově jsou zaměřeny m.j. i na ošetřovatelství:
5-Minute Neurology Consult, The
ASAM Principles of Addiction Medicine, The
Acid Related Diseases: Biology and Treatment
Addiction Medicine: An Evidence-Based Handbook
Antibiotics in Laboratory Medicine
Antiepileptic Drugs
Atlas of Polysomnography
Basic Concepts of Psychiatric-Mental Health Nursing
Behavioral Science in Medicine
Bonica's Management of Pain
Cancer Chemotherapy and Biotherapy: Principles and Practice
Child Neurology
Child and Adolescent Neurology for Psychiatrists
Child and Adolescent Psychiatry
Child and Adolescent Psychiatry: The Essentials
Clinical & Experimental Hypnosis: In Medicine, Dentistry, and Psychology
Clinical Calculations Made Easy: Solving Problems Using Dimensional Analysis
Clinical Geriatric Psychopharmacology
Clinical Handbook of Psychiatry and the Law
Clinical Pharmacology Made Incredibly Easy!
Clinical Sleep Disorders
Clinician's Guide to Antiepileptic Drug Use
Cognitive Behavioral Therapy for Clinicians
Comprehensive Review of Psychiatry
Core Curriculum for Infusion Nursing
Designing Clinical Research
Developmental and Behavioral Pediatrics: A Handbook for Primary Care
Diabetes and the Metabolic Syndrome in Mental Health
Disease & Drug Consult: Psychiatric Disorders
Disparities in Psychiatric Care: Clinical and Cross-Cultural Perspectives
Dosage Calculations Made Incredibly Easy!
Dosage Calculations: An Incredibly Easy! Pocket Guide
Dosage Calculations: An Incredibly Easy! Workout
Drug Facts Made Incredibly Quick!
Drug Interactions in Psychiatry
Drugs in Pregnancy and Lactation: A Reference Guide to Fetal and Neonatal Risk
Emergency Psychiatry: Principles and Practice
Epilepsy: A Comprehensive Textbook
Essentials of Lewis's Child and Adolescent Psychiatry
Green's Child and Adolescent Clinical Psychopharmacology
Guide to Drug Development: A Comprehensive Review and Assessment
Guide to Neuropsychiatric Therapeutics
Handbook of Cognitive Hypnotherapy for Depression
Handbook of Critical Care Drug Therapy
Handbook of Psychiatric Drug Therapy
Handbook of Psychopharmacot­herapy: A Life-Span Approach
Handbook of Sleep Medicine
Headaches, The
High-Dose Cancer Therapy: Pharmacology, Hematopoietins, Stem Cells
Hypomania Handbook, The: The Challenge of Elevated Mood
I.V. Therapy Made Incredibly Easy!
I.V. Therapy: An Incredibly Easy! Pocket Guide
Improving Medication Adherence: How to Talk with Patients About Their Medications
Integrating Psychological and Biological Therapies
Just the Facts: IV Therapy
Kaplan & Sadock's Compre­hensive Textbook of Psychiatry
Kaplan & Sadock's Concise Textbook of Child and Adolescent Psychiatry
Kaplan & Sadock's Concise Textbook of Clinical Psychiatry
Kaplan & Sadock's Pocket Handbook of Clinical Psychiatry
Kaplan & Sadock's Pocket Handbook of Psychiatric Drug Treatment
Kaplan & Sadock's Study Guide and Self-Examination Review in Psychiatry
Kaplan & Sadock's Synopsis of Psychiatry: Behavioral Sciences/Clinical Psychiatry
Lewis' Child and Adolescent Psychiatry: A Comprehensive Textbook
Lewis's Child and Adolescent Psychiatry Review: 1400 Questions to Help you Pass the Boards
Lippincott Nursing Drug Guide
Lippincott's Cancer Chemotherapy Handbook
Lippincott's Manual of Psychiatric Nursing Care Plans
Lippincott's Review Series: Mental Health and Psychiatric Nursing
Lowinson and Ruiz's Substance Abuse: A Comprehensive Textbook
Manual of Psychiatric Therapeutics
Massachusetts General Hospital Handbook of Neurology, The
Massachusetts General Hospital/McLean Hospital Residency Handbook of Psychiatry, The
Massachusetts General Hospital: Handbook of Pain Management
Medical Psychiatry: The Quick Reference
Medication Administration Made Incredibly Easy!
Merritt's Neurology
Merritt's Neurology Handbook
Mood Disorders: A Practical Guide
Myoclonic Epilepsies
Natural Medications for Psychiatric Disorders: Considering the Alternatives
Neonatal and Pediatric Pharmacology: Therapeutic Principles in Practice
Neurology & Psychiatry: 1,000 Questions to Help You Pass the Boards
Neurology Review for Psychiatrists
Neurology for the Boards
Neuropsychiatry (book)
Neuropsychophar­macology: The Fifth Generation of Progress
Neuroscience of Clinical Psychiatry, The: The Pathophysiology of Behavior and Mental Illness
Niedermeyer's E­lectroencepha­lography: Basic Principles, Clinical Applications, and Related Fields
Nursing 2017 Drug Handbook
Nursing Herbal Medicine Handbook
Nursing I.V. Drug Handbook
Nursing2007 Dangerous Drug Interactions
Pediatric Neuropsychiatry
Perry's The Chemotherapy Source Book
Perspectives in Cross-Cultural Psychiatry
Pharmacology Made Incredibly Easy!
Pharmacology: A 2-in-1 Reference for Nurses
Pharmacothera­peutics for Advanced Practice: A Practical Approach
Plumer's Principles and Practice of Infusion Therapy
Pocket Book of Infectious Disease Therapy
Practical Approaches to Forensic Mental Health Testimony
Principles and Practice of Geriatric Psychiatry
Principles and Practice of Psychopharmacot­herapy
Principles of Inpatient Psychiatry
Professional's Han­dbook of Complementary & Alternative Medicines
Psychiatric Aspects of HIV/AIDS
Psychiatric Interview, The
Psychiatric Issues in Epilepsy: A Practical Guide to Diagnosis and Treatment
Psychiatric Medicine: The Psychiatrist's Gu­ide to the Treatment of Common Medical Illnesses
Psychiatric Nursing Made Incredibly Easy!
Psychiatry
Psychiatry for the Boards
Psychodynamic Theory for Clinicians
Psychogenic Movement Disorders: Neurology and Neuropsychiatry
Psychological Aspects of Reconstructive and Cosmetic Plastic Surgery: Clinical, Empirical, and Ethical Perspectives
Psychosomatic Medicine: A Practical Guide
Psychotic Disorders: A Practical Guide
Publishing and Presenting Clinical Research
Samuel's Manual of Neurologic Therapeutics
Sparks and Taylor's Nursing Diagnosis Reference Manual
Springhouse Review for Psychiatric and Mental Health Nursing Certification
Stoelting's Han­dbook of Pharmacology and Physiology in Anesthetic Practice
Stoelting's Phar­macology and Physiology in Anesthetic Practice
Straight A's in Nursing Pharmacology
Straight A's in Psychiatric and Mental Health Nursing
Substance Abuse Handbook, The
Substance Use Disorders
Tourette Syndrome
Treating Child and Adolescent Depression
Weiner & Levitt's Neurology
Winston & Kuhn's Herbal Therapy and Supplements: A Scientific and Traditional Approach
Women's Mental Health: A Life-Cycle Approach
Wyllie's Treatment of Epilepsy
Dostupné přes Ovid®.
Užitočné nástroje a materiály
Kontaktujte nás
Albertina icome Bratislava, s.r.o.
,
Cukrová 14

,

813 39

Bratislava 1
tel.:
02-529 324 50
e-mail:
aib@aib.sk