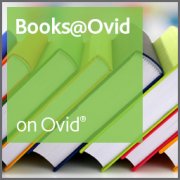 Lippincott Williams & Wilkins Oncology Book Collection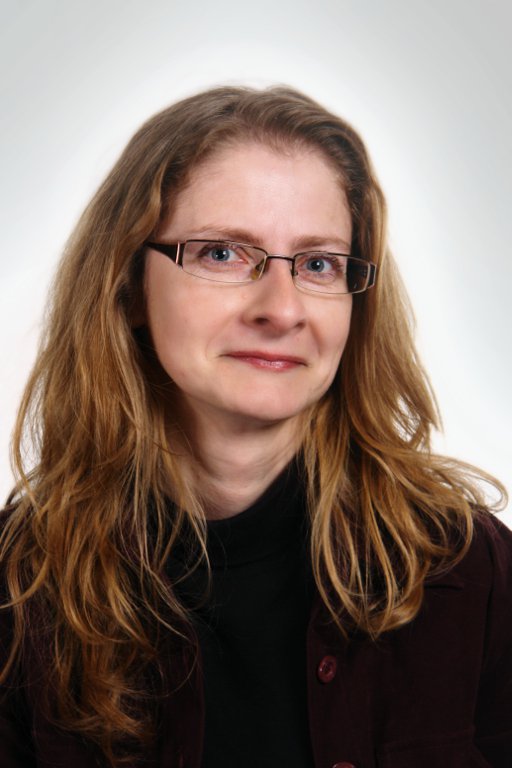 Chcete vedieť viac?
Píšte a volajte, Miriam Suchoňová má odpovede na všetky vaše otázky.
Popis produktu
Kolekce 91 e-knih z portfolia vydavatelství Lippicott Williams & Wilkins pokrývá komplexním způsobem celý obor onkologie. Vedle základních děl je LWW Oncology Book Collection tvořena knihami, zabývajícími se léčbou, specifickým ošetřováním pacienta, vyšetřovacími a zobrazovacími metodami i jejich vyhodnocením:
Bethesda Handbook of Clinical Oncology, The
Te Linde's Operative Gynecology
Sidney Kimmel Comprehensive Cancer Center at Johns Hopkins Manual of Cancer Nursing, The
Prostate Cancer: Principles and Practice
Fundamentals of High-Resolution Lung CT: Common Findings, Common Patterns, Common Diseases, and Differential Diagnosis
Cancer of the Nervous System
Practical Essentials of Intensity Modulated Radiation Therapy
Lippincott's Cancer Chemotherapy Handbook
Pocket Oncology
Stereotactic Body Radiation Therapy
Principles and Practice of Palliative Care and Supportive Oncology
Wintrobe's Clinical Hematology
Differential Diagnosis in Orthopaedic Oncology
Biopsy Interpretation of the Bladder
Proton and Charged Particle Radiotherapy
Gynecologic Radiation Oncology: A Practical Guide
Principles and Practice of Gynecologic Oncology
DeVita, Hellman, and Rosenberg's Cancer: Principles & Practice of Oncology Review
Wintrobe's Atlas of Clinical Hematology
Biopsy Interpretation of the Liver
Henderson's Orbital Tumors
Bethesda Handbook of Clinical Hematology, The
Bladder Biopsy Interpretation
Comprehensive Textbook of Genitourinary Oncology
Cancer of the Breast: Cancer: Principles & Practice of Oncology, 10th edition
Rosen's Diagnosis of Breast Pathology by Needle Core Biopsy
CT and MR Angiography: Comprehensive Vascular Assessment
M.D. Anderson Surgical Oncology Handbook, The
Ioachim's Lymph Node Pathology
Pathophysiology Made Incredibly Easy!
Mastery of Cardiothoracic Surgery
Cancer: Principles & Practice of Oncology: Primer of the Molecular Biology of Cancer
Khan's Treatment Planning in Radiation Oncology
Vertebral Tumors
High-Dose Cancer Therapy: Pharmacology, Hematopoietins, Stem Cells
Advances in Surgical Pathology: Breast Cancer
Manual of Clinical Oncology
Rosen's Breast Pathology
TNM Staging Atlas with Oncoanatomy
Radiotherapy for Head and Neck Cancers: Indications and Techniques
Cancer of the Thoracic Cavity: Cancer: Principles & Practice of Oncology, 10th edition
Washington Manual of Surgery, The
Koss' Diagnostic Cytology and Its Histopathologic Bases
CT and MRI of the Abdomen and Pelvis: A Teaching File
Principles and Practice of the Biologic Therapy of Cancer
Lymphomas and Leukemias: Cancer: Principles & Practice of Oncology, 10th edition
Master Techniques in Surgery: Breast Surgery
Perez & Brady's Principles and Practice of Radiation Oncology
Infectious Diseases
Biopsy Interpretation of the Gastrointestinal Tract Mucosa: Volume 2: Neoplastic
Image-Guided and Adaptive Radiation Therapy
Pediatric Radiation Oncology
Digital Mammography
High-Resolution CT of the Lung
Handbook for Principles and Practice of Gynecologic Oncology
Insights on Death & Dying
Flow Cytometry, Immunohistoche­mistry, and Molecular Genetics for Hematologic Neoplasms
Manual of Dermatologic Therapeutics
Advanced Practice Oncology and Palliative Care Guidelines
Head and Neck Cancer: A Multidisciplinary Approach
End-of-Life Care: A Nurse's Guide to Compassionate Care
High-Resolution CT of the Chest: Comprehensive Atlas
Manual of Clinical Hematology
Pathophysiology: An Incredibly Visual! Pocket Guide
Principles of Molecular Diagnostics and Personalized Cancer Medicine
Breast Imaging Companion
Radiobiology for the Radiologist
Diseases of the Breast
Radiation Oncology: Management Decisions
Imaging of Soft Tissue Tumors
Ovarian Cancer
Radiation Oncology: A Question-Based Review
Nuclear Oncology
Molecular Anatomic Imaging: PET/CT, PET/MR and SPECT/CT
Principles and Practice of Lung Cancer: The Official Reference Text of the International Association for the Study of Lung Cancer (IASLC)
Pathology of Bone Marrow and Blood Cells
Principles and Practice of Pediatric Oncology
Principles and Practice of Surgical Oncology: A Multidisciplinary Approach to Difficult Problems
Principles and Practice of Gastrointestinal Oncology
Breast Imaging (LWW)
Washington Manual of Oncology
Hodgkin Lymphoma
Clinical Breast Imaging: A Patient Focused Teaching File
Cancer Chemotherapy, Immunotherapy and Biotherapy: Principles and Practice
Berek and Hacker's Gyne­cologic Oncology
Handbook of Targeted Cancer Therapy and Immunotherapy
DeVita, Hellman, and Rosenberg's Cancer: Principles & Practice of Oncology
Khan's The Physics of Radiation Therapy
Skeel's Handbook of Cancer Therapy
Perry's The Chemotherapy Source Book
Dostupné přes Ovid®.
Užitočné nástroje a materiály
Kontaktujte nás
Albertina icome Bratislava, s.r.o.
,
Cukrová 14

,

813 39

Bratislava 1
tel.:
02-529 324 50
e-mail:
aib@aib.sk