Writefull for Institutions: The New Generation of Academic Writing Help
Tento seminár už síce nestihnete, ale pokiaľ máte záujem o podobný,
dajte nám vedieť
!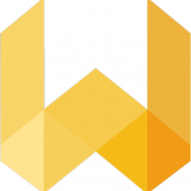 | | |
| --- | --- |
| Kedy: | 8. 3. 2022, 10:00 – 11:00 |
| Vložné: | zdarma, nutná registrace |
Vyberte si termín a zaregistrujte se na webinář:
Join this webinar to learn how Writefull can help the students and researchers at your institution with their academic writing.
Used by students, researchers, institutions, and publishers around the world, Writefull is the new generation of academic writing help. Using big data and Artificial Intelligence, Writefull boosts efficiency and accuracy in writing. It provides automated revision of texts, as well as a database of published papers to explore real-world examples and patterns of language use.
This webinar will introduce you to Writefull and its products: Writefull for Word, Writefull for Overleaf, Writefull Revise, and Writefull Cite. It includes a demo of all four tools and a Q&A session.
The webinar will be in English.
You can register even if you're unable to attend, the webinar will be recorded and you will get the link to the recording afterwards.
Webinář Writefull v češtině 1.3. od 15:00
Nevyhovuje vám čas webináře? Chcete dohodnout online seminář v češtině nebo slovenštině? Napište Vojtěchovi Karenovi (ČR) nebo Lucii Poledníkové (SR).
Kontaktujte nás
Albertina icome Bratislava, s.r.o.
,
Cukrová 14

,

813 39

Bratislava 1
tel.:
02-529 324 50
e-mail:
aib@aib.sk