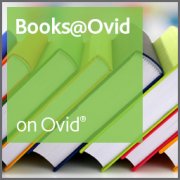 Lippincott Willliams & Wilkins Radiology Book Collection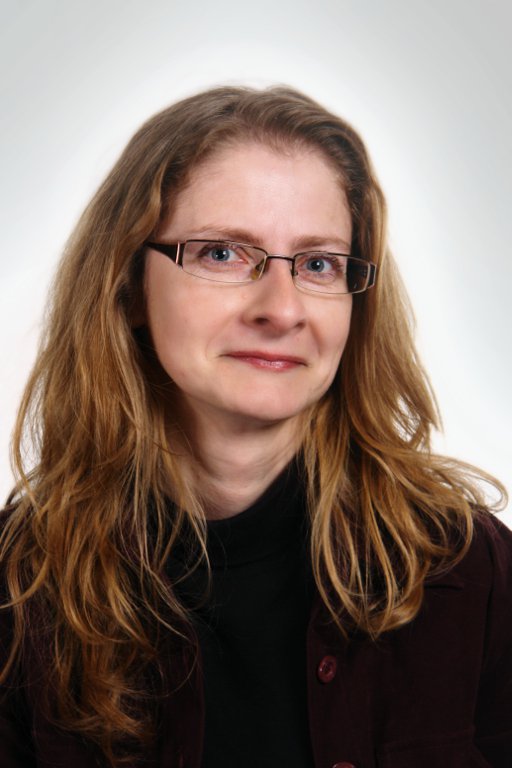 Chcete vedieť viac?
Píšte a volajte, Miriam Suchoňová má odpovede na všetky vaše otázky.
Popis produktu
Soubor 115 odborných e-knih přináší – vedle Radiology Nuclear Medicine Imaging, Orthopaedic Imaging: A Practical Approach, Fundamentals of Diagnostic Radiology a Chest Radiology – informace o dalších zobrazovacích metodách a jejich vyhodnocování: angiografie, sonografie, mammografie, echokardiografie, ultrazvuková metoda, počítačová tomografie a magnetická resonance a j. včetně jejich aplikace vyšetřování jednotlivých částí těla:
Abrams' Angiography: Interventional Radiology
Atlas of EEG Patterns
Atlas of Foot and Ankle Sonography
Atlas of Image-Guided Intervention in Regional Anesthesia and Pain Medicine
Atlas of Neonatal Electroencepha­lography
Atlas of Ultrasound in Obstetrics and Gynecology: A Multimedia Reference
Aunt Minnie's Atlas and Imaging-Specific Diagnosis
Berek and Hacker's Gyne­cologic Oncology
Breast Imaging Companion
Breast Imaging and Pathologic Correlations: A Pattern-Based Approach
Breast MRI: A Case-Based Approach
CT and MR Angiography: Comprehensive Vascular Assessment
CT and MRI of the Abdomen and Pelvis: A Teaching File
Cardiac Imaging: A Core Review
Cardiovascular MR Imaging: Physical Principles to Practical Protocols
Cardiovascular MRI Tutorial: Lectures and Learning
Chest Radiology: The Essentials
Clinical Imaging: An Atlas of Differential Diagnosis
Clinical Scenarios in Thoracic Surgery
Complete Guide to Vascular Ultrasound, The
Comprehensive Textbook of Intraoperative Transesophageal Echocardiography
Comprehensive Textbook of Perioperative Transesophageal Echocardiography
Core Curriculum, The: Breast Imaging
Core Curriculum, The: Pediatric Imaging
DeVita, Hellman, and Rosenberg's Cancer: Principles & Practice of Oncology
Diagnostic Imaging of Coronary Artery Disease
Digital Mammography
Diseases of the Breast
Embolization Therapy: Principles and Clinical Applications
Essential Physics of Medical Imaging, The
Essentials of Skeletal Radiology (2 Volume Set)
Feigenbaum's Echo­cardiography
Foot and Ankle Radiology
Functional Cerebral SPECT and PET Imaging
Fundamental and Advanced Fetal Imaging: Ultrasound and MRI
Fundamentals of Diagnostic Radiology
Gastrointestinal Imaging: A Teaching File
Gastrointestinal Imaging: The Essentials
Grossman & Baim's Cardiac Catheterization, Angiography, and Intervention
Handbook of Interventional Radiologic Procedures
Handbook of Patient Care in Vascular Diseases
Harris & Harris' Radiology of Emergency Medicine
Head and Neck Imaging: A Teaching File
Head and Neck Radiology
Health Physics and Radiologic Health
High-Resolution CT of the Chest: Comprehensive Atlas
High-Resolution CT of the Lung
Human Radiation Injury
Image-Guided and Adaptive Radiation Therapy
Imaging for Surgical Disease
Imaging of Orthopaedic Fixation Devices and Prostheses
Imaging of Soft Tissue Tumors
Imaging of the Airways: Functional and Radiologic Correlations
Imaging of the Foot and Ankle
Imaging of the Newborn, Infant, and Young Child
Khan's The Physics of Radiation Therapy
Lippincott's Pri­mary Care Musculoskeletal Radiology
MDCT Physics: The Basics: Technology, Image Quality and Radiation Dose
MR & CT Perfusion Imaging: Clinical Applications and Theoretical Principles
MRI and CT of the Cardiovascular System
MRI of the Musculoskeletal System (LWW)
MRI of the Upper Extremity: Shoulder, Elbow, Wrist and Hand
MRI: Normal Variants and Pitfalls
MRI: The Basics
Magnetic Resonance Imaging of the Brain and Spine
Manual of Vascular Diseases
Molecular Anatomic Imaging: PET/CT, PET/MR and SPECT/CT
Multidetector CT: Principles, Techniques, and Clinical Applications
Musculoskeletal Imaging: A Teaching File
Musculoskeletal MRI Structured Evaluation: How to Practically Fill the Reporting Checklist
Musculoskeletal Ultrasound
Neuroimaging: The Essentials
Neuroradiology Companion: Methods, Guidelines and Imaging Fundamentals
Nuclear Medicine Imaging: A Teaching File
Nuclear Medicine Physics: The Basics
Nuclear Medicine: A Core Review
Orthopedic Imaging: A Practical Approach
Pediatric Neuroimaging
Pediatric Radiation Oncology
Pediatric Sonography
Perez & Brady's Principles and Practice of Radiation Oncology
Perfusion Imaging in Clinical Practice: A Multimodality Approach to Tissue Perfusion Analysis
Peripheral Vascular Disease: Basic Diagnostic and Therapeutic Approaches
Peripheral Vascular Interventions
Peripheral Vascular Sonography: A Practical Guide
Practical Approach to Transesophageal Echocardiography, A
Practical Essentials of Intensity Modulated Radiation Therapy
Practical Guide to Abdominal and Pelvic MRI
Practical Guide to Emergency Ultrasound
Practical Guide to Fetal Echocardiography, A: Normal and Abnormal Hearts
Practical Neuroangiography
Principles and Practice of PET and PET/CT
Proton and Charged Particle Radiotherapy
Radiation Oncology: A Question-Based Review
Radiation Oncology: Management Decisions
Radiobiology for the Radiologist
Radiology 101: The Basics and Fundamentals of Imaging
Radiology Review Manual
Radiotherapy for Head and Neck Cancers: Indications and Techniques
Review of Radiologic Physics
Rosen's Breast Pathology
Skeletal Radiology: The Bare Bones
Stereotactic Body Radiation Therapy
Strandness's Duplex Scanning in Vascular Disorders
Targeted Radionuclide Therapy
Textbook of Uroradiology
Thoracic Imaging: A Core Review
Thoracic Imaging: Pulmonary and Cardiovascular Radiology
Transbronchial and Endobronchial Biopsies
Trauma Radiology Companion: Methods, Guidelines, and Imaging Fundamentals
Treatment Planning in Radiation Oncology
Variants and Pitfalls in Body Imaging: Thoracic, Abdominal and Women's Imaging
Waldman's Com­prehensive Atlas of Diagnostic Ultrasound of Painful Conditions
Washington Manual of Oncology
Wilkinson and Stone Atlas of Vulvar Disease
Dostupné v rozhraní Books@Ovid formou jednorázového nákupu.
Užitočné nástroje a materiály
Kontaktujte nás
Albertina icome Bratislava, s.r.o.
,
Cukrová 14

,

813 39

Bratislava 1
tel.:
02-529 324 50
e-mail:
aib@aib.sk