Semináre a školenia
Chcete vedieť:
ako získať čo najviac z dostupných elektronických informačných zdrojov,
ako využívať nástroje na ich správu, integráciu a efektívnejšie využívanie,
čo je nové vo svete elektronických informačných zdrojov a nástrojov?
Vyberte si z ponuky seminárov:

Kedy:
23. 2. 2022, 09:00 – 10:30
Vložné:
zdarma, nutná registrace
This session will provide an introduction to publishing ethics, including an overview on the common types of issues which can arise. We will discuss the role that publishers and editors play in ensuring the integrity of the scholarly record, and what authors need to know in order to avoid problems. The session will also provide an overview on when, why and how we can issue a Retraction notice, a Correction notice or an Expression of Concern notice. The responsibility of authors will be discussed, as well as tips on how to prevent problems from arising on submissions.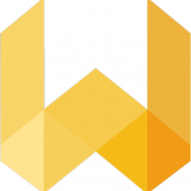 Kedy:
8. 3. 2022, 10:00 – 11:00
Vložné:
zdarma, nutná registrace
Vyberte si termín a zaregistrujte se na webinář:
Join this webinar to learn how Writefull can help the students and researchers at your institution with their academic writing.
Used by students, researchers, institutions, and publishers around the world, Writefull is the new generation of academic writing help. Using big data and Artificial Intelligence, Writefull boosts efficiency and accuracy in writing. It provides automated revision of texts, as well as a database of published papers to explore real-world examples and patterns of language use.
This webinar will introduce you to Writefull and its products: Writefull for Word, Writefull for Overleaf, Writefull Revise, and Writefull Cite. It includes a demo of all four tools and a Q&A session.
The webinar will be in English.
You can register even if you're unable to attend, the webinar will be recorded and you will get the link to the recording afterwards.

Kedy:
9. 3. 2022, 09:00 – 10:30
Vložné:
zdarma, nutná registrace
Publishing is an integral element of the researcher process with most academics required to publish at least once in their professional career. Researchers must also navigate a publishing landscape that is constantly evolving. This session is designed for early career researchers who have little to no publishing experience, looking to publish with a journal from within Physical Science and Engineering. It will provide a basic overview of the current state of academic publishing to enable a better understanding of the process. The session will cover what to consider when choosing where to publish, open access, preparing your manuscript for publication, the peer review process and how to respond to reviewer reports, top reasons for rejection, and how to promote your work.
Kontaktujte nás
Albertina icome Bratislava, s.r.o.
,
Cukrová 14

,

813 39

Bratislava 1
tel.:
02-529 324 50
e-mail:
aib@aib.sk